The Expert Review Panel is a combination of national and state level experts and researchers whose purpose is to review course deliverables as they are being developed, and provide critical feedback and relevant resources to the SERC Team in a timely manner. We are honored to be working with such a prestigious group and look forward to their public endorsement of curriculum.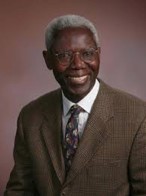 George Coleman
Chair, State Education Resource Center (SERC) Board of Directors; Former Interim Commissioner of Education
Mr. Coleman retired from the Connecticut State Department of Education after having served in senior level positions in the agency including as the Interim Commissioner of Education and Deputy Commissioner. He was appointed to the State Education Resource Center Board of Directors by the State Board of Education. Mr. Coleman, who had previously served as associate commissioner of the Division of Teaching and Learning Programs and Services since 1998, joined the State Department of Education in 1987 as an education consultant in kindergarten and the primary grades. He served as chief of the Bureau of Curriculum and Instruction and of the Bureau of Early Childhood Education and Social Services before becoming associate commissioner.
Mr. Coleman earned a Bachelor of Science degree in history from Tuskegee Institute. He also earned graduate degrees in both early childhood education and curriculum and instruction from Teacher's College at Columbia University. He has taught courses in early childhood education and history at Tufts University, Western Connecticut State University and the University of New Haven. He has authored a number of publications.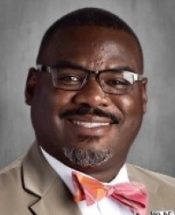 Dr. Terrell Hill
Founder/President, Black Leaders and Administrators Consortium, Inc. (BLAC); Interim Superintendent, Windsor Public Schools
Dr. Terrell M. Hill is currently the Interim Superintendent for Windsor Public Schools. Dr. Hill was the founding Principal of High School, Inc.; Hartford's Insurance and Finance Academy, which he opened in August 2009. Prior to opening the school in Hartford, CT, Dr. Hill served as a Vice Principal at Windsor High School in Windsor, CT and has taught in Newport News Public Schools in Virginia, and Springfield College and Westfield State University in Massachusetts. He is currently adjunct faculty for the University of Connecticut Principal Preparation Program (UCAPP).
Dr. Hill is a graduate of the High School of Commerce in Springfield, MA. He earned his Bachelor's Degree in Business Management from Westfield State College. He earned a M.Ed., Certificate of Advanced Graduate Study, and a PhD in Education Policy and Leadership from the University of Massachusetts in Amherst, MA. He is the Founder and President of BLAC (Black Leaders and Administrators Consortium, Inc.) an organization born out of his research that endeavors to provide career development and support for Black leaders, particularly in the Education field. Dr. Hill is best known for his work in the areas of Leadership Development, Equity & Diversity, and Team Building. He serves on the Board of Directors for Re-Center (Race and Equity in Education) and Junior Achievement (Southwestern New England). He is also a proud veteran of the United States Army.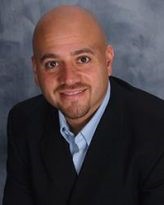 Dr. Jason Irizarry
Associate Dean for Academic Affairs, UCONN
Author, The Latinization of U.S. Schools
Jason G. Irizarry is the Neag School associate dean for academic affairs, an associate professor, and faculty associate in El Instituto: Institute for Latina/a, Caribbean and Latin American Studies. He has taught undergraduate and graduate courses in multicultural education, culturally responsive curriculum development, participatory action research, and urban education. A central focus of his work involves promoting the academic achievement of youth in urban schools by addressing issues associated with educator preparation. His first book, The Latinization of U.S. Schools: Successful Teaching and Learning in Shifting Cultural Contexts, was awarded the Phillip C. Chin Book Award from the National Association for Multicultural Education. He is also the co-editor of Diaspora Studies in Education: Toward a Framework for Understanding the Experiences of Transnational Communities. Dr. Irizarry has an Ed.D. from the University of Massachusetts-Amherst.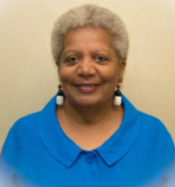 Sandra Lamb
Co-Founder/Director, The Institute of Black Invention and Technology, Inc.
Sandra P. Lamb is the co-founder of the Institute of Black Invention & Technology, Inc. She earned a Master's degree in Early Childhood Education from the University of Massachusetts-Amherst and a Bachelor's degree in Social Studies from Emporia State Teachers College (now Emporia State University).
She has more than 40 years of progressive experience as an elementary and pre-school teacher, School Readiness Coach, Head Start Director, Teacher Trainer, consultant, and college lecturer and instructor. She designed the Institute's workshop for pre-school and kindergarten teachers on integrating black inventors into the curriculum. She also wrote the accompanying handbook entitled "Incorporating the Inventions of Black Inventors through Play."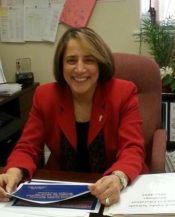 Ana Ortiz
Association of Latino Administrators and Superintendents (ALAS); Retired Superintendent, Oxford
Ana V. Ortiz (Annie) has spent most of her professional career as an educator in different capacities on the East Coast and in Puerto Rico. She served as Superintendent of the Oxford Public Schools in Oxford, Connecticut before retiring in 2019. Prior to this position, she served two years as Assistant Superintendent and four years as Superintendent of the Windham Public Schools also in Connecticut. She is a passionate, highly-skilled, visionary leader who used a team approach to collaborate with all stakeholders and the community at large. The primary commitment throughout her career was to academic excellence in educating all children. She holds extensive experience in the education system in small and large districts from pre-kindergarten to 12th grade, working primarily in districts with a diverse student population.
Ortiz is a first-generation college graduate who grew up in "El Barrio," in New York. She earned an Associate's Degree from American Junior College in Bayamon, Puerto Rico; a Bachelor of Arts Degree in Secondary Education and English from La Universidad Central, Bayamon, Puerto Rico; Master of Science in Education with a minor in Reading, University of Hartford, CT; a sixth-year Professional Diploma in Education with specialization in Bilingual/Bi-cultural Education with a minor in Educational Leadership, Administration and Supervision, University of CT (UCONN); Completion of the UCONN Executive Leadership Program for Superintendents; and an additional thirty-three credits towards a doctoral degree in Bilingual/Bicultural, UCONN.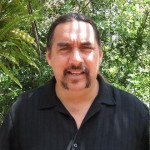 Dr. Paul Ortiz
Professor of History, University of Florida
Author, An African American and Latinx History of the United States
Paul Ortiz is director of the Samuel Proctor Oral History Program and professor of history at the University of Florida. He serves on the Faculty Advisory Council for the UF Center for Latin American Studies.
He is a third generation military veteran and a first generation university graduate. His pathway to academia included years of organizing work with the United Farm Workers, the Farm Labor Organizing Committee, AFSCME and many other unions. Paul received his PhD in history from Duke University in 2000. He earned his bachelor's degree from the Evergreen State College in 1990 and his Associate of Arts degree from Olympic College in 1988. He is president of the United Faculty of Florida-UF (FEA/NEA/AFT/AFL-CIO). His book An African American and Latinx History of the United States was identified by Bustle as one of "Ten Books About Race to Read Instead of Asking a Person of Color to Explain Things to You."
Dr. Raquel Ortiz
Curriculum Developer, Center for Puerto Rican Studies, Cultural Ambassador Program
Dr. Raquel M. Ortiz was born and raised in Lorain, Ohio, and has been making art and telling stories ever since she was a little girl. She holds a Ph.D. in Social Anthropology from the University of Salamanca and has worked at The Brooklyn Museum, the Allen Memorial Art Museum and El Museo del Barrio. Dr. Ortiz is the author of El arte de la identidad (La Galera, 2011), the documentary Memories of the Wall: Education and Enrichment through Community Murals and textbooks and educational materials for children in Puerto Rico and the United States. She is the author of two other bilingual picture books: Sofi and the Magic, Musical Mural / Sofi y el mágico mural musical (Arte Público Press, 2015) and Sofi Paints Her Dreams / Sofi pinta sus sueños (Piñata Books, 2019). She has worked at The Brooklyn Museum, the Allen Memorial Art Museum and El Museo del Barrio. Currently, she creates educational material for the Puerto Rican Heritage Cultural Ambassadors Program at the Center for Puerto Rican Studies at Hunter College in New York City.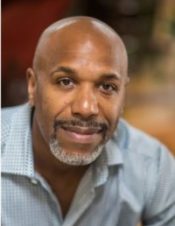 Glenn Singleton
Founder/President, Pacific Educational Group (PEG)
Author, Courageous Conversations About Race
Glenn Eric Singleton hails from Baltimore, Maryland. A product of public elementary and independent secondary school, Singleton earned his bachelor's degree from the University of Pennsylvania and his master's degree from the Graduate School of Education at Stanford University. Singleton began his career as an Ivy League admissions director. In 1992, he founded Pacific Educational Group, Inc. (PEG) to support families in their transitions within and between K–12 and higher education. His company rapidly grew into a vehicle for addressing systemic educational inequity by providing a framework, guidance, and support to K–12 systems and institutions of higher education focused on meeting the needs of under-served students of color. He is now its president and chief executive office.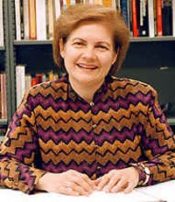 Dr. Blanca Silvestrini
Professor Emerita of History, University of Connecticut
Blanca G. Silvestrini is from San Juan, Puerto Rico. A graduate from the University of Puerto Rico, she received her Ph.D. in Latin American History at SUNY-Albany and did postgraduate work in the Department of History of Science at Harvard. After teaching at the University of Puerto Rico as an Assistant Professor, she became interested in the Law and Society field and completed a Law degree and J.S.M. from Stanford University. Professor Silvestrini was a Fellow at the Center for Advanced Studies in the Behavioral Sciences in 1987 and Visiting Professor of Law at Stanford until 1990. She was on the History faculty at the University of Puerto Rico-Río Piedras for over two decades, and during her last three years there, she also worked as the Vice-President for Academic Affairs of the university system. Most of her publications focus on Caribbean social history, the labor movement, women and work, and the study of social changes in the transition to a "modern" society. Her current research deals with issues of modernization and health in the late 19th century, and the emergence of diverse conceptions of citizenship among Latinos in the United States.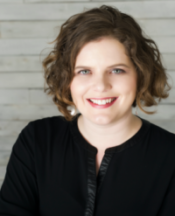 Stefanie Wager
President, National Council for Social Studies; Consultant, Iowa State Department of Education
Stefanie Wager is the Social Studies Consultant for the Iowa Department of Education. In this role, she provides leadership and guidance at the state level for social studies education. Prior to this, she taught high school social studies for Des Moines Public Schools and Dallas Center-Grimes Schools and worked at Instituto Thomas Jefferson in Naucalpan, Mexico. In addition, she formerly served as the coordinator of a Teaching American History Grant. She received both a Bachelors and Masters degree from Drake University in Des Moines, IA. Stefanie has been involved in the Iowa Council for the Social Studies since 2010, first serving as co-chair for the Annual Conference, then Vice-President, and now President. She is also currently serving on the National Council for the Social Studies Board of Directors. In that capacity Stefanie has worked on the Strategic Plan Committee, Executive Director Search Committee and the Associated Group Ad-Hoc Committee, among others. She is also a member of CS4. In 2011, Stefanie was named an Emerging Leader in Education by the Association for Supervision and Curriculum Development (ASCD). Stefanie lives in Grimes, IA with her husband Jake, who is also a social studies teacher, and their two children, Lincoln and Grace.